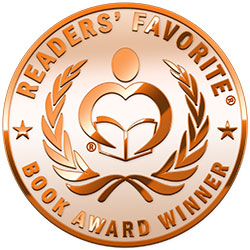 Reviewed by Christian Sia for Readers' Favorite
Raising the Bottom: Making Mindful Choices in a Drinking Culture by Lisa Boucher is a very useful tool for readers struggling with alcohol addiction, a book that brings together stories and lessons from women, young and old —grandmothers, career professionals, and young moms — who have suffered from alcoholism and who have had the courage to regain their freedom. In these pages readers will absorb interesting stories, understanding the negative effects of alcohol on the life of the addicted, and how this affects their relationships and overall health. They will understand how social drinking can quickly escalate into a serious addiction problem. Most importantly, they will learn what it is like to survive in a culture and a society that breeds addicts and that encourages alcohol.

Lisa Boucher's book is purpose-driven, both informative and entertaining, with well-crafted stories that will keep the reader turning the pages. The friendly writing style makes the message of the book accessible to ordinary readers. The prose flows gracefully and the theme of alcoholism is explored from different angles. Readers will be absorbed by the strong narrative voice and moved by the compelling message. Unlike most self-help books in this category, Raising the Bottom: Making Mindful Choices in a Drinking Culture educates readers by confronting them with the reality as mirrored through the lives of characters they can so easily relate to. Each story has a powerful message and the reader will enjoy the courage that comes across in these stories. This is a great gift, a wonderful offering to people who are struggling to break free from the grip of alcohol.