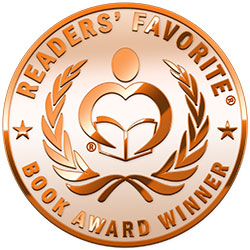 Reviewed by Pikasho Deka for Readers' Favorite
Ravenite is a young adult supernatural fantasy novel by Alicia Rades. Ever since her parents' deaths at the hands of the vampires and her sister's kidnapping, Rachel Collins (Rae) has been killing off vampires by night, posing as the vigilante, Ravenite. In search of her sister, Rae questions a vampire named Cowen about the whereabouts of the Soulless, an elite group of vampires she suspects holds Jenna, her sister. Along the way, she meets Venn, a wolf shifter who's after Cowen in search of the Leora Locket, a magical artifact that can predict the future. Venn takes it upon himself to teach Rae about her potential witch powers. But with Venn's family embroiled in a war with the vampires, Rae finds herself stuck as to whether to rescue her sister or warn Venn about an oncoming attack. What will she decide?

A tale of witches, vampires, and shapeshifters, Ravenite is a captivating read that breezes past without a single hitch. Author Alicia Rades does a stellar job with the first installment of her supernatural Vengeance and Vampires Series. The plotting is tight and concise, and every page oozes action, intrigue, romance, or drama. All the characters have distinctive traits and personalities that shine through the pages. Rae is a well-developed and rounded protagonist. Her realistic motives and conflicts make for a thoroughly compelling character arc. I very much enjoyed her relationship with Venn, and the dynamic within Venn's family was one of my favorite aspects of the book. If you love young adult supernatural stories, I recommend Ravenite.