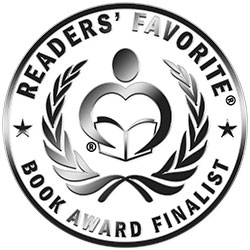 Reviewed by Michelle Stanley for Readers' Favorite
"When you call the wolf, you call the pack." In Ravenwood, a historical romance by Margaux Gillis, Elinore's uncle Hayter summons her to live with him at Ravenwood after her parents' deaths. While traveling under a full moon the carriage overturns, trapping the driver, and Elinore leaves to get help. She is attacked and bitten by a feral wolf before being rescued by Caleb, her cousin. Life at her new home is strange to Elinore. Her uncle behaves erratically, she hears sounds from afar, and her wound won't heal. Her attraction to Caleb grows, as does her insatiable appetite. While Caleb and the staff hunt the feral wolf, Elinore oversees the household, but worries about a difficult decision she has to make that will change her life forever.

Ravenwood is a delightful historical romance with a mystical setting. I truly enjoyed reading this and found the content impressive and unforgettable. It was intriguing enough to remind me of Edgar Allan Poe's dark stories, putting me in a pensive mood as I turned the pages. Margaux Gillis wrote imaginatively, her expressive writing kept my attention to the end. The exchange of dialogue among the notable characters was very interesting, especially when Hayter was present. I was fond of Elinore, who had a stubborn streak and lively attitude, but thought most of the characters remarkable too. There are brief romantic scenes that are mildly graphic and more suitable for mature readers. Ravenwood's cover illustration matches the setting of the story, which I highly recommend.