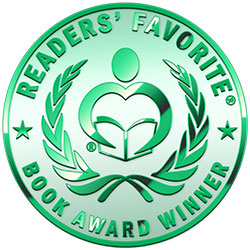 Reviewed by Lesley Jones for Readers' Favorite
In Ray Dennis Does The Secret by Gary Troia, as Ray Dennis sits handcuffed at the airport in Baltimore, about to be deported for drug offences, he wonders what his life has become. As he lands back in England, he is determined to discover why he sabotages every opportunity in his life. As he tries to improve his outlook on life, he struggles to find a place to belong. The only way he finds comfort and can escape from the feelings of loneliness and despair is self-medicating with alcohol. After much deliberation, Ray decides it is time to end the thoughts of resentment and his old identity. He transforms into Ramon Deneuve and, armed with a new passport, travels back to the US to try to piece his life back together. He is introduced to the teachings of The Secret and discovers the magic of visualization and manifesting your goals. Ramon manages to manifest his dream partner, success and wealth; life seems to be perfect. However, Ramon soon discovers that visualization can sometimes bring you what you fear the most, if your thoughts and actions contradict your desires. He becomes entangled in a drug cartel that kills his soulmate and young children. Ramon leaves the US and with a better knowledge of the power of manifestation, he exacts his plan of revenge.

As a lover of the Law of Attraction, the subject matter of this book intrigued me. I found the writing style of the book in the first person perfect for the story line. The character of Ray/Ramon was flawed and tortured but he made a great lead character. The supporting characters were also very realistic, especially Juan who made a great villain. The writing style of the author was natural and flowed effortlessly. The teachings of manifestation and visualization were superb regarding that true power lies within us, but that your emotions must be in line with your thoughts. The example of how Ramon gives all of his attention to what he feared, not what he desired, was a stark warning to the power behind the teachings of The Secret. The references to automated behaviour in humans and their lack of belief that they have the power to change their lives were also very powerfully relayed. The entire story is brutally honest about the mindset of an alcoholic too, as Ray's ego and mind battle for control. Either the author has done extensive research, or he has written from personal experience, because this is a gripping read and I highly recommend it.