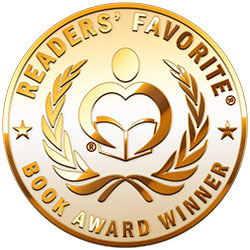 Reviewed by Emma Megan for Readers' Favorite
Rebecca Pendragon by Gary Green is a brilliant young adult fantasy novel. Rebecca is a twelve-year-old girl who is forced to move to rural Minnesota to live with her grandmother, Naomi. Rebecca's mother just died in a car crash, and she has never known her father. Thus, Naomi decides to help her granddaughter get through her loss and forget about her pain. She tells Rebecca a true story from her childhood, about her dragon friend and the wonderful adventures they once had. Even though the story teaches Rebecca a great lesson, she doesn't believe her grandmother. However, Rebecca soon realizes that the magical world her grandmother was talking about indeed exists. She is about to meet creatures like a gnome, fairies, a water nymph, elves, a gremlin, a flying horse, and more. But most importantly, Rebecca will soon learn who wants to harm her and what the future holds for her.

I loved every second of this fantastic read. Rebecca Pendragon: Magic Is All Around Us is not a simple fast-paced adventure. It's a journey of discovery. It's full of heart, well-drawn characters, and magical creatures beautifully brought together. Gary Green dazzles with a masterfully told tale of great loss, courage, friendship, and hope. He excels in proving how important compassion, forgiveness, mindfulness, and staying in the present moment are. I really appreciated the insertion of so many valuable life lessons about the difference between justice and revenge and the risk of remaining stuck in the past and falling prey to negative thoughts. If you like adventure, strong heroines, and magical creatures, you'll love The Rebecca Pendragon Trilogy.