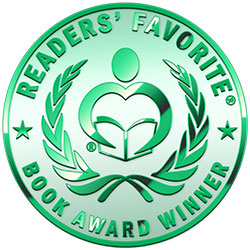 Reviewed by Ruffina Oserio for Readers' Favorite
Red Clay, Yellow Grass: A Novel of the 1960s by Richard Barager is a fascinating story that combines romance with war to transport readers to an interesting setting in the sixties. Meet two people, orphan David Noble and Jackie Lundquist, college sweethearts whose relationship takes a dramatic turn for the worse when David decides to join the army and fight in the Vietnam War. Jackie takes this decision very negatively and for years, she refuses to answer David's letters. After surviving a fierce siege in Khe Sanh, David returns home to meet Jackie, a woman who has morphed into a significant and highly regarded activist, and who now stands against everything David has fought for. She is a strong anti-war activist, while David looks at war as an act of honor; their beliefs separate them. But what is it that can get them to come together again as one?

This is an interesting story with a powerful conflict, a conflict of ideologies that is mirrored in the two protagonists. Richard Barager's characters are phenomenal and it is interesting how David and Jackie personify two opposing cultural trends of their time. David's background as an orphan sets him apart in many ways, and one notices a kind of tragic tendency in his attitude, the quest for honor that makes him very vulnerable — perhaps because he has nothing to lose? One of the things I look for in a novel is the strength of the conflict and this author knows how to use conflict to enhance and drive the plot forward. The writing is strong and the descriptions capture vivid images, bringing out deep emotions, and allowing readers a great feel for the characters and the setting. Red Clay, Yellow Grass: A Novel of the 1960s is skillfully plotted, fast-paced, and deftly handled. A very satisfying read!