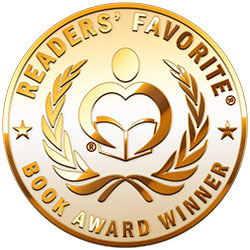 Reviewed by Michelle Robertson for Readers' Favorite
Reflections Of Life by Jon M. Nelson is a collection of poetry which introduces readers to his life as an American soldier. A soldier is more than just a "Military Robot," as some may call them. A soldier has feelings of love, hate, sadness. He endures happiness, faces fears, struggles with obstacles and hardships, all while serving the American people and its government. The author writes about all those feelings and circumstances in 153 pages of pure, raw, honest emotion.

The book contains headings such as: American Pride, Love of a Lifetime, Human Nature, A Darker Side, and God's Beauty. Each of these headings have their own particular theme within. For example, the section American Pride contains poems pertaining to the soldiers' experiences and hardships as they remain committed to the cause and fight to keep America and its people safe and free. Love of a Lifetime is poetry pertaining to the author's wife. The writings within this section are from deep within the heart and soul of the author, describing so much love, passion, devotion, and appreciation to one person. The writings are of a Romeo and Juliet nature. The poetry is simply romantically divine. Human Nature consists of a variety of passionate poems pertaining to perseverance, good change, peace, youthful innocence, strength, hard work, dedication, friendship, morals, values, chance, and giving all for a better tomorrow. A Darker Side consists of the inner struggles a soldier might face such as the nightmare of war, the loss of comrades, isolation from humanity, depression, self doubt and distress. God's Beauty consists of poems pertaining to God. These poems appear to be the author's way to cope with the evil, the hardships, loss, and sorrow by finding God and the love, beauty, purity, and innocence in all he created.

Jon M. Nelson's collection of poetry is a heartfelt, powerfully emotional look into a soldier's mind, soul, thoughts, and life. A reader will gain knowledge, understanding, and respect for the American soldier as they read the author's skillfully and expressively written book.