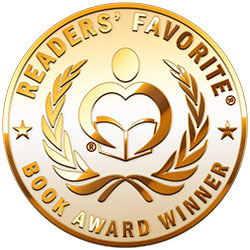 Reviewed by Chris Fischer for Readers' Favorite
Reign: An Unfortunate Fairy Tale, Book 4 by Chanda Hahn finds young Mina, our protagonist, again in a precarious spot. She needs to cross the Fae Plane to rescue The Grimms, who are fading from existence, and she especially needs her ancestor to survive. Her very life depends upon on it. With the help of magical glass shoes, and unfortunately missing the country club ball back home, Mina must depend on her friends, both fae and human, to hone her skills and fulfill her quest. Of course, this book has romantic complications as well. While sweet Brody is always there for her, Mina mourns the loss of her beloved Jared. That is, until she finds a flicker of him in a very unexpected place.

Several of my students convinced me to read this series, and I'm glad I gave it a chance. This is a wonderfully inventive series for the young adult reader, and may appeal specially to young women as the stories each revisit a familiar fairy tale. (Can you guess which one Reign is related to?) This book was easy to read and there was enough excitement and intrigue to keep the book moving along at a great pace. I appreciate that Mina is a strong female character, full of promise and able to take care of herself when she needs to. Chanda Hahn has a gift of making characters seem real in even the most fantastical settings, and the emotions they evoke pull at the reader's heartstrings. I can whole-heartedly recommend Reign: An Unfortunate Fairy Tale, Book 4 and hope you enjoy it as much as I did.