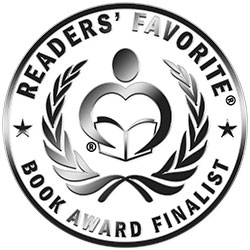 Reviewed by Mamta Madhavan for Readers' Favorite
Remembering Ravensbruck: Holocaust to Healing by Natalie B. Hess encapsulates a journey from childhood to adulthood. She speaks of her experiences as a Holocaust survivor where she gives glimpses of early childhood images related to the horror of the Holocaust, survival in the Jewish ghetto of Piotrow Tribunalski, the cattle train deportations, the treatment in the women's concentration camp of Ravensbruck, and the arrival of the 'white buses' in April 1945 which took her to Sweden. Her story is proof of how one can actually succeed in rebuilding life after all the trauma she had experienced. The healing that happens as her life progresses will give hope to many readers who have undergone challenges and adversities in their lives.

Remembering Ravensbruck is heartbreaking, heartwarming, inspiring, and is about grief, pain, difficulties, resilience, and healing. Natalie B. Hess is very honest while sharing her story and I enjoyed reading about her Americanization and becoming an American girl. Stories of the Holocaust and stories of the survivors are always compelling and poignant, and the story of Natalia Chojnacka will warm the hearts of readers and give them glimpses of the Holocaust and its survivors. Her journey is admirable and encouraging, as well as motivating to watch her rise and grow as a teacher. Written in a conversational format, the author also shares her life stories in Israel and America. She speaks about her happy family which will bring a smile to the faces of readers, knowing that she has come a long way from being a survivor.