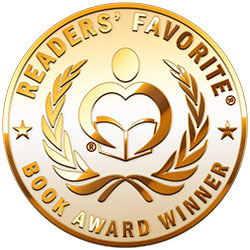 Reviewed by Jamie Michele for Readers' Favorite
Remodel Your Kitchen Without Going Bonkers or Broke by Jim Molinelli is the lay person's guide to a huge home improvement project armed with the expertise of an experienced professional. Molinelli applies a straightforward and comfortable directive as he walks readers through a five-part process when a decision is made to proceed with a kitchen remodel. These are broken down by part, the first being Clarify, in which a homeowner is reminded that they are in control of their project and told to have clear directives, with recommendations on how to prepare and be prepared. Consult is the stage of understanding who different industry experts are, their roles, and your role in the process. Choose gets you through all things relating to nailing down your project, remodeler, and all that occurs in between. The final two parts deal with saving money and the process through Molinelli's own expert eyes.

There is no question that Jim Molinelli is right when he makes the point of how important the kitchen is in a home. Remodel Your Kitchen Without Going Bonkers or Broke brings the 'hearth' to the phrase 'hearth and home' with a spectacular degree of information that sidesteps the usual fluff and pitches. The details span over thirty-five chapters before the book arrives at The Heart of the Matter, a chapter on selecting who you will hire and why. That's how thorough the guide is. Thirty-four chapters of information before you've even picked the person or company you'll be working with. The inset boxes called the Pro Tip scattered throughout offer wonderful bite-sized morsels with gems such as, "In all negotiations, the first one to name a figure loses." I actually had a chuckle over this with my husband when he said this is a tattoo-worthy quote. Very, very highly recommended.