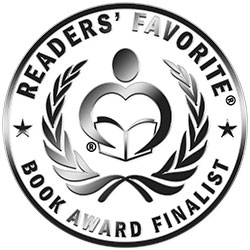 Reviewed by Liz Konkel for Readers' Favorite
Retro Active Television: An In-Depth Perspective on Classic TV's Social Circuitry by Herbie J Pilato delves into the television landscape throughout the decades to see how viewing trends developed. Join historian Pilato as he takes you through the ever-changing world of television with the evolution of entertainment that includes the early obsession with Westerns, mysteries, and medical dramas. Check out the black and white classics that started it all like Bewitched, then meet the first out-of-the-closet gay characters such as seen on Will and Grace. View the impact shows have on society that saw Doogie Houser inspiring a rise in computer sales through a weekly electronic diary and the creative influence of Star Trek. This book analyzes viewers' interests and popular tendencies that have occurred to transport you throughout television's rich and engaging history.

TV lovers, historians, and scholars will enjoy reading this thorough and incredible resource for all things television. From the perspective of someone that genuinely enjoys the medium, this book takes you on a journey from the beginning to more recent trends. The work includes a look at the quirky characters and science-fiction space adventures that have become favorites with viewers. Written from an analytic perspective, the book serves as an ideal source for studying the landscape of television. Television is used to attract attention and Herbie J Pilato examines how it has been used for marketing purposes which is a common phenomenon. It's fascinating to see how public tastes have changed over the decades, going from Bewitched and I Dream of Jeannie to more Western-based content and dramas. The book provides many familiar examples for each genre such as education-based programs, puppets, mysteries, and game shows. The content of television programs later moved toward anthologies, talk shows, and country-themed rural sitcoms that saw the rise and fall of genres. Screen gems such as Leave It to Beaver, Bewitched, and Dennis the Menace are compared to the emergence of Nick at Nite with the Dick Van Dyke Show, while Christmas animations have stood the test of time. Each example gives you a well-rounded understanding of television's history by seeing it through attitudes and preferences which reflect the changing decades. Well-researched and thorough, Retro Active Television is a must-have reference for those seeking to expand their television knowledge, delve into history, and understand TV trends.