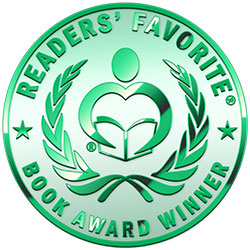 Reviewed by K.C. Finn for Readers' Favorite
Revenge Interrupted is an intense drama novel by author T.L. Tucker. Our central character is Savannah, a law associate at a prestigious firm, whose life is turned upside down by an unexpected job switch, and the arrival of a mysterious new man, Langston Carter. There are many things in Savannah's past that she likes to pretend don't exist, especially in view of the classy new life she's worked hard to build for herself. But in the face of new love, old wounds need closing, and Savannah's journey takes her back to hustler and old flame Benji, as well as her broken family, reminding her that revenge has a way of seeking you out.

T.L. Tucker presents many dark and unpleasant realities of life in an accessible way that manages to subvert all fiction conventions, leaving out any graphic adult content that would make many readers uncomfortable. Savannah's dark past and her rise to success is an uplifting yet heart-wrenching tale that family drama fans will adore, whilst romance fans will savour the sizzle of our heroine's current and former flames. Revenge Interrupted never has a dull moment, with twists and turns, memories and new adventures sparking from every page, and the 'will they, won't they' suspense for Savannah and Langston's future holds up right until the story's satisfying conclusion. Overall, I'd highly recommend Revenge Interrupted to readers looking for deep family drama, rags to riches themes, non-graphic romance, and well-written contemporary women's fiction. A superb and highly engaging read.