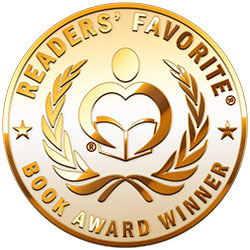 Reviewed by Tania Staley for Readers' Favorite
Self-proclaimed "Greatest Poet Alive" (GPA) returns with a new collection of poetry entitled Revenge of the Orgasm: An Erotic Autobiography. Certainly not shy, and obviously confident, if not slightly arrogant, GPA holds nothing back in his passionate chapbook of poetry. This is not your typically shy, flowery love poetry. These are raw and straightforward descriptions of romantic encounters. These are poems of tumbled sheets, frenzied kisses, heat, breathless whispers, and the secret dances that lovers perform. These are poems designed to have you yearning for the arms of your own lover.

GPA's poetry is fun and entertaining. The poems are short and quick to read, but have much to say. The author's openness and honesty is also something to be admired. And, though the title Revenge of the Orgasm: An Erotic Autobiography might suggest otherwise, the poems are not gratuitously graphic in their sexuality and women are treated with respect, if not held in admiration.

My only concern with this collection is that as an avid fan and scholar of poetry, I expect very rigid standards from a poet proclaiming themselves as the "Greatest Poet Alive". While the poems in this book are quite enjoyable, I think the poet still has some work to do before labeling himself the "Greatest". I have no complaints with the poet's word usage or storytelling abilities, but the flow and format of the poems could be tightened. Special attention needs to be used on line breaks in order to create tension and poignancy. However, I still urge fans of romantic poetry to consider reading this book. It is quite good and delivers the passion and steaminess that it suggests. Next time you are in the mood for romance, pick up GPA's collection. I think it will please you.