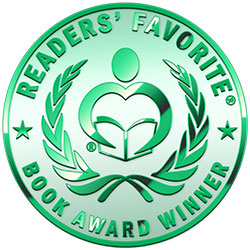 Reviewed by Mamta Madhavan for Readers' Favorite
Rewrite Your Financial Narrative: Eliminate Retirement Guesswork by Fred Wollman is an insightful book that will help people come to terms with their financial reality and guide them properly while saving for retirement. This book is a good tool to help people get their financial lives in focus and formulate a game plan with all the speed bumps they will encounter on their way. The author speaks about the five pillars of financial planning that will help to create a viable long-term financial plan for the family and will help readers deal with the various phases of their lives in different ways - mentally, emotionally, and financially.

The topic is relevant and the author's approach is informative and useful when looking at where each person stands financially at the retirement stage of their lives. The suggestions in the book will assist readers through their financial journey in life and, since it is written in simple language, readers will be able to understand the strategies and techniques easily. This book will make readers think more about their goals, priorities, what is important to them, and what they want to accomplish. It is definitely a good book that will aid readers when it comes to making good financial decisions and it will give them a firm grip on financial matters so that their retirement is comfortable.