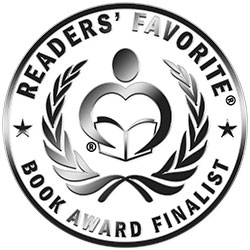 Reviewed by Rich Follett for Readers' Favorite
Ricky's Reflection by Kerry Jankowski packs a powerful message into its 32 pages: we are mirrors for those who bully us. Author Kerry Jankowski states in the closing notes that she believes in empowering children to direct negative energy away from ourselves. This powerful message from the teachings of Louise Hay is especially relevant and timely for children in today's world of social media abuses and rampant bullying in schools, despite active campaigns to discourage such negative behaviors. In the most simple and straightforward language imaginable, Kerry Jankowski offers children on both sides of the equation an honest look at the truth behind the bullying and some food for thought as well. In addition, the illustrations by her son Trey Jankowski offer a wonderful child's perspective on the events of the story as they unfold.

Trey, a young boy from a loving family, is being bullied at school by an insecure, angry fellow student named Ricky. After Trey tells his mother about the situation, she gives him a powerful strategy and a practical tool to remind Ricky that he is only speaking of himself when he loudly proclaims how much he dislikes others. As is the case with most bullies, Ricky's bravado crumbles when he is faced with the truth.

Sometimes, the simplest, most earnest messages can be the most powerful. Appropriately timed and sensitively reinforced, the message contained in Ricky's Reflection by Kerry Jankowski could bring about positive change and perhaps even save young lives. Ricky's Reflection by Kerry Jankowski would be an ideal teaching tool for classrooms and youth groups, and a powerful springboard for discussion at home - it is an important book that should not be missed.