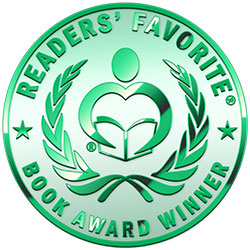 Reviewed by Rabia Tanveer for Readers' Favorite
Ring On Deli by Eric Giroux is a humorous tale of two brothers who fight against the odds in a town called Pennacook, Massachusetts. Ray moved to this little town five years ago after his parents passed away in a car accident, and he became the legal guardian of Patrick, his younger brother. Working at the deli counter at Bounty Bag wasn't the best option, but it made money while Patrick got to finish his education at the local school. However, their peaceful existence was shaken when Patrick started to get into trouble, the Bounty Bag decided to prioritize automation, workers started a protest, and Mrs. Chong's (the local school principal) plans to expand the school's building went haywire. During all this chaos, the Markham brothers needed to survive, stay together and make it out unscathed. Could they when the whole town was plunged into disorder?

Humorous, intricate, and exceptional, the narrative reminded me of Jamie Loftus (one of the greatest humor writers of modern time). Author Eric Giroux wonderfully balanced humor and fun times with strong characters and fantastic writing. Ring On Deli is compelling and well-written. The plot revolving around the boys read more like a hit movie to me. Poor Ray was put in a tough position after his parents died. While taking care of a teenager was hard, I could tell he tried to be a cool brother and an authority figure in Patrick's life. Patrick was the quintessential teenager going through teen blues. His connection with Mr. Grant was the perfect antidote for Patrick's blues and gave him a direction to work on. Surprisingly, the political undertones of the story were just as entertaining as the story of the Markham brothers. What a fantastic way to start a promising writing career. Very entertaining! I loved it!