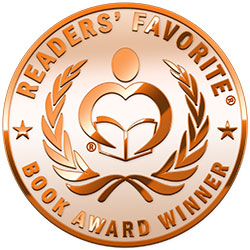 Reviewed by Rabia Tanveer for Readers' Favorite
Rocked by a Vampire (Immortal Hearts of San Francisco Book 3) by Susan Griscom is a sexy story of a vampire and a witch who fall in love. The story is about a vampire named Lane and Vanessa, a witch. Lane has always been a part of a pair. Living in the shadow of his much more successful twin brother was not easy, but for some time he welcomed it. He had his own demons to take care of before he could even worry about anything else. The fact that his brother has found his soul mate is something that he does not understand.

However, when he meets with the best friend of his brother's love, he is baffled. Vanessa is someone with whom he cannot see eye to eye. They bicker and fight and, to top it all off, she is a witch. But there is something about this witch that draws him to her. He cannot help it; there is passion and chemistry that even he cannot ignore. Both of them come from hurtful pasts and it is up to them to look away from the past, look forward to the future. But will they be able to?

Beautiful, fast paced and utterly enjoyable, Rocked by a Vampire (Immortal Hearts of San Francisco Book 3) is an amazing novel that will rock you to your core. Susan Griscom did a stunning job in creating characters that are relatable and enjoyable. I loved the bickering between Lane and Vanessa and how they just hated/enjoyed each other. The chemistry between these two was hot and smoldering. I loved Lane and Vanessa together; they completed each other and balanced each other out. I really enjoyed this book.