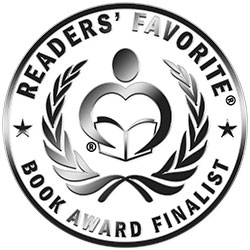 Reviewed by Thomas A. Peters for Readers' Favorite
From the outset, Ruby Dorn has only the problems any other fifteen-year-old girl living in a small Minnesota town in the year 1875 might face: her mother recently died in childbirth, her father has been arrested for burning the crops on their farm that had just been repossessed by the bank, and her older sister, Morain, is in hiding for assaulting the man who turned their father in. Events quickly take a turn for the worse when an accident involving a boy trying to force himself on Ruby results in his death. Knowing her younger sister is naïve enough to get herself arrested and likely hanged by the corrupt local judge, Morain comes to Ruby's rescue and leads her away from their hometown into the wilds of the untamed West.

Immediately after arriving in a remote mining settlement known as Foregone, the sisters nearly fall prey to a purported local lawman, and after having violently escaped his attempt at rape, Ruby finds herself sentenced to death, only to be narrowly rescued by her ferocious, ever-inventive sister. After defeating a neophyte bounty hunter who had thought Ruby would be an easy catch, the sisters plan to take a coach and then ride a train east to Chicago. During the journey, Ruby discovers that she has become a topic of national debate regarding society's treatment of women following the publication of an article covering her arrest in Foregone featuring a fabricated interview between herself and the article's writer. As women, now known as "Dornists", take revenge on their attackers around the country, a new bounty of five thousand dollars is declared for Ruby's apprehension, and the sisters find themselves confronted at every turn by men who will stop at nothing to either capture or control them. Eventually making their way to Boston, Ruby feels certain they have reached civilization, again only to discover that they are still far from escaping the depravity of humanity.

Paul Wychor's debut novel, Ruby Dorn, is a fantastically fast-paced historical melodrama that forever keeps the reader wondering as to what new tribulation could possibly befall the protagonists, as the author deftly takes his audience on a wild ride of ever-escalating encounters and escapes. The trash-talking, brutal Morain, so adept at "ferreting out others' weaknesses" and viciously exploiting them, might not be the sort of person we would enjoy to know in real life, but thanks to Ruby's perfect and often exasperated narration she is absolutely delectable as a character. The constant conflict between the two sisters, both so different in desires, dress, speech and temperament, is executed beautifully. The first person point-of-view featuring regular internal monologues is integral to the overall charm of the story as Ruby relates her experiences with her overtly intense sibling, honestly stating: "As much as I loathe being forced to live in her world I cannot help but be awed by her brilliance." Though Morain necessarily takes center stage during most of the action sequences, Ruby is not always relegated to the literary backwaters. Instead, as circumstances dictate, Ruby reluctantly sits in the driver's seat herself, and as a character she continues to grow throughout the book as she slowly begins to accept her rightful place in a mad world where, time and again, violence seems the only solution to the evils perpetrated by men.