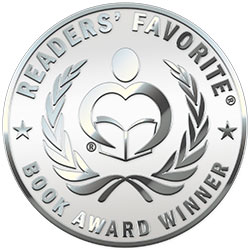 Reviewed by K.C. Finn for Readers' Favorite
Ruby Roy and The Murder in the Falls is a work of fiction in the mystery, suspense, and adventure subgenres and serves as the first installment in the Ruby Roy Mysteries series. It is suitable for the general reading audience and was penned by author Rima Ray. The book follows college professor Ruby Roy, an imaginative-if-clumsy woman, who loves a good murder mystery tale. After she finds the dead body of her Chair, she is plunged into a real-life murder mystery as she tries to get to the bottom of who killed him and why, aided ably by her husband, Cleo.

This was a highly engaging and exciting opening installment in what I hope is a long series of mystery novels, with a central web of mystery that grows deeper and more complex as the story unfolds and Ruby pulls at the threads until it perfectly crescendos with one last big twist in the tale. Author Rima Ray wastes no time in establishing her pedigree as a producer of dynamic and clever mysteries, and Ruby is a refreshing vision of a detective to work the case to completion. I loved the balance between the darkness of the crime being investigated and the gentle humor generated by Ruby's quirky and imaginative approach to investigation. Overall, Ruby Roy and The Murder in the Falls is a breath of fresh air in a genre that often takes itself too seriously, bringing a likable and fun detective to life without compromising on the grit and drama that makes a mystery thriller exciting.