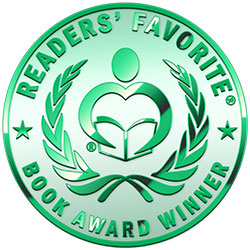 Reviewed by Pikasho Deka for Readers' Favorite
If you love tales of dragons, dolphins, and whales, grab a copy of Sarah and the Dragons by Michael R. Stern. Sarah is a precocious young girl with a mind full of curiosity and an adventurous spirit. After getting lost in a storm, Sarah's life changes forever when she finds herself rescued by two dragons named Trevor and Sebastian. Sarah feels an instant connection with the dragons, and the three of them form a strong bond of friendship. As she introduces the dragons to the townsfolk of Brightlights, she feels a deep longing. Sarah wishes for the gift of sight. To fulfill her wish, her parents, Trevor and Sebastian, alongside the three eccentric cousins -- Margaret, Maggie, and Meg -- undertake a journey to the Dragon Island where the leader of the dragons, Silveria, awaits with her brood.

Sarah and the Dragons is a heartwarming adventure tale for children and adults alike as it touches upon the universal themes of love, friendship, family, and empathy. The characters are colorful with distinguishable quirks. You can't help but adore the relationship between Sarah, Trevor, and Sebastian. The three cousins and Mayor Fruddy Duddy also provide their share of entertainment. Author Michael R. Stern crafts a world that is inspired and wondrous and deftly captures a sense of childlike wonder and awe in the narrative. The Dragon Island felt original and creative, and I enjoyed the lore and history of the dragons. If you're itching for a feel-good adventure with dragons, Sarah and the Dragons is just the book for you.