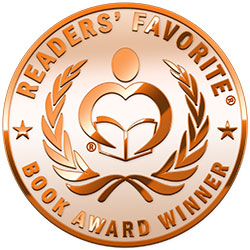 Reviewed by Sarah Stuart for Readers' Favorite
Sarah & Zoey by Linda Watkins opens with Sarah, who is happily married to successful corporate lawyer, David Palmer, and mom to Thad. Her only problem is an unfinished article for the Boston Globe that stops her going on a sailing trip with her husband and son, and mild concern over dark clouds on the horizon. David and Thad don't return for lunch. They don't return, period. Sarah is plunged into a deep depression, but she adopts Zoey, a dog being rehomed in Boston, a thousand miles from Randall James Watson. Zoey leaves behind Mindy Sue, Watson's abused wife, whose life she saved almost at the cost of her own, but can she save Sarah's sanity? Will Mindy Sue recover from a broken spine, and contrive to evade Randall's revenge?

Linda Watkins has written a fascinating, in-depth study of two very different women. Sarah, a wealthy "world-at her-feet" woman who loses her husband and son in a freak storm at sea, and a poor country girl, Mindy Sue, who miscarried her baby and has been living with her violent drunken husband ever since. Zoey is the dog who links them across class and distance with her gift of unconditional love. Every character is beautifully drawn, the contrasting lives and settings are vivid and so very different, the pace is fast, and the end utterly unpredictable. Sarah & Zoey is a powerful, heart-tugging story that must be read at one sitting; it's too enthralling to put down. I loved this five-star novella, and I'll be looking for more by Linda Watkins.