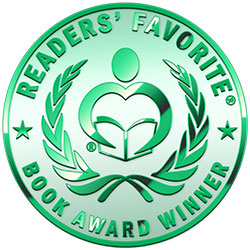 Reviewed by Jessica Barbosa for Readers' Favorite
In the dark ages, the reign of Black was usurped by the sacrifice of thirteen scarlet-robed women. However, ending the terrifying Black reign in exchange for peace is not without grave consequences. A dying witch's final warning echoes, "the renewed reign of black will be far worse than this." Scarlet Reign, Book Two: Call for Independence by R.D. Crist focuses on the present time. Natalie tries to navigate through her life in the Order of Sisterhood and decipher her mentor's confusing will. Despite her brave actions that saved the Sisterhood before, she is still looked down upon by its council. But with war looming on the horizon, tough decisions need to be made and she fights to make her opinions known for the benefit of their Sisterhood. Natalie's friends are willing to support her but with constant battles breaking out, no one is left unscathed. Will Natalie be able to save what is important?

R.D. Crist's Scarlet Reign is filled with interpersonal conflict and battles. It is unique, adventurous, and the clues left for Natalie to follow are clever and interesting to solve. There are also many valuable lessons to be learned. One of my favorites is with the conflict between Sophia and the other girls. Devia really emphasizes the importance of taking care of their own. She sums up the Sisterhood well and imparts a valuable lesson to the girls. Devia made them understand the consequences of their actions. Many phrases melted my heart and endeared me even more to this book. The characters are varied and fascinating. The battles they experienced changed them and forced them to mature even faster and learn the hard lessons of life early on. Watching their progress and reading about their losses had me blinking back tears. Natalie, as the protagonist, does not disappoint. She pushes forward in the face of danger and hesitation. She takes a gamble on what she believes in and is ready to shoulder the consequences for her decisions. Though she is not without faults, her recklessness constantly endangers herself and others despite her good intentions, but that is what makes her more relatable as a character. Her flaws and her determination to be better is what makes her captivating. Overall, an engaging story with a distinctive plot and unforgettable characters. Brilliant work!