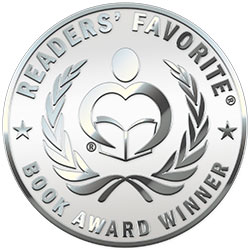 Reviewed by Susan van der Walt for Readers' Favorite
In Scrapped: Justice and a Teen Informant, Lisa A. Peebles and John O'Brien investigate the abduction of Heidi Allen on the early morning of Easter - April 3, 1994 - from the store where she worked. Despite no evidence linking them to the crime, two brothers, Dick and Gary, are charged with kidnapping and brought to trial. Records found Dick was the last person to buy from the store before Heidi's kidnapping. Ironically, he was found not guilty, but his brother Gary was convicted and sentenced to 25 years to life. It is clear early in the book that Gary is innocent. Lisa and John's investigation shows the incompetence of the Oswego County Sheriffs' department, ignoring critical leads, misplacing vital documentation, and twisting evidence to fit their theories. And even the judges conspire to protect the system instead of ensuring justice.

This book is not an easy read. At 64 years, Gary has been in prison for 22 years. Lisa is in a race against time to prove Gary's innocence as his health deteriorates. She repeatedly loses in court despite endless hours scrutinizing all the information and evidence. But even when Lisa Peebles and John O'Brien discover the truth about Heidi's kidnapping, she has no legal way to have Gary acquitted and the real culprits prosecuted. In the end, there was no justice for Heidi Allen or Gary, an innocent man who died in prison. Scrapped: Justice and a Teen Informant is an extraordinary book and will suit readers who love true stories, court dramas, and root for the underdog.