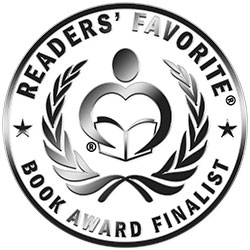 Reviewed by Mamta Madhavan for Readers' Favorite
Mama sea turtles always lay eggs on land and not in water. She goes in search of a proper spot, always at night so that there is no distraction. Mama turtle builds her nest at the foot of a dune and she buries her eggs in the hole she has dug deep. She has to keep her babies safe and once she covers the nest with sand she goes back into the water. The babies live inside the eggs for sixty days and they are born with an egg tooth, which helps them break the shell when they have outgrown it. Their nests are protected from predators that are a threat to their existence. The process when the babies break out of their shells is known as pipping and they rest for a day to stretch their necks and legs. The moonlight guides them to the ocean. They swim fast in the ocean and search for seagrass pastures where they can feed. Once they grow large they will be safe and strong.

Sea Turtles Circle by Patricia Gleichauf is an informative book about sea turtles and educates young readers about the life cycle of a sea turtle in a wonderful and entertaining way. Karen Staszko's bright and colorful illustrations give clarity to the author's words and make it easy for child readers to understand the life cycle of a sea turtle easily. Patricia Gleichauf also introduces readers to the seven types of sea turtles and makes learning the details about them engaging and interesting. Sea Turtles Circle by Patricia Gleichauf is excellent for storytelling and read-aloud sessions in classrooms and at home for children to learn about the sea turtles circle in a fun and interactive way.