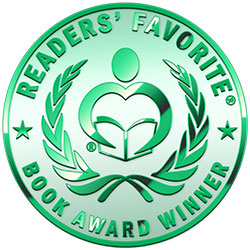 Reviewed by Ammaarah Seboa for Readers' Favorite
Leah Moyes' Second Survivor is a touching story about love, loss, and survival. Isabel Marie Fontaine becomes the second survivor after washing up on the coast of Menorca, Spain, as a result of the Général Chanzy shipwreck. Saved by a local farmer, Miguel, Isabel assumes the name Maria to protect herself, and for the first time in her life, she's able to make her own decisions. Miguel and his wife Anita, take Isabel in and treat her as the daughter they never had. While living with them, Isabel meets their neighbor, Francisco Carrasco. The attraction between the two is instant, but Isabel lives in fear of her true identity being discovered and handed over to the villain of her future, Thomas Chastain.

This was truly a wonderful story that captivated me with every turn of the page. I loved that the Général Chanzy shipwreck of 1910 inspired Leah Moyes to write Second Survivor. In the author's note, she says that after participating in an archeological dig in 2018, her head spun with ideas of a second person surviving the shipwreck as opposed to just Marcel Badez. Moyes has spun a beautifully crafted story that speaks of sorrow, family obligations, and new beginnings. I also loved that each key character had their own POV so that we, as the readers, can grasp the bigger picture without too much being given away. One of my favorite quotes from the novel is: "The sea is ambiguous, its secrets lie beneath the surface," It's something that resonates with Isabel as well as the villain Thomas Chastain. It reminds us that just by looking a little deeper, we are able to see a clearer picture.