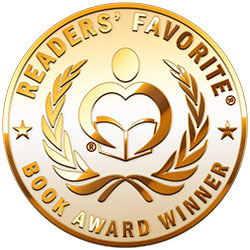 Reviewed by Rosie Malezer for Readers' Favorite
Secret of True Love: Poems from the Heart is a book of prose and poetry written by The Duke of Quails. In the introduction, the Duke explains his quest for love, inclusive of his determination and his destiny. The poems that follow describe how love has no shape, no ideal, and that love is neither shallow nor ornamental in its purest form. The first title in the book – BIG LOVE – displays the harshness, critique, shallowness, cold-hearted attitudes towards those with fuller figures, before crushing the insults and pointing out that inner strength is a magnificent gift which attracts true love. Different types of love in the world do not discriminate, whether it be between those older or who live apart, sometimes in great distance. Love is not measured in how close you can stand next to somebody or inhabit the other's personal space. Love can also sometimes bring out ugly aspects of a person's persona, such as jealousy, ego and snobbery. Having the love of another does not make you better than anybody else, but it does make you that person's whole world; hopefully it brings you to become a better person than you once were or which you could have been.

The Duke of Quails has introduced a book of many different sonnets and poems, showing there are many different types of love, including that in the innocent eyes of a child or a love for animals, young love and more. Some also show the emotion behind those who are abused and battered, giving examples of how love can prevail, even against reason, such as in the title: ABUSIVE WAYS. As a domestic violence survivor, the words within this particular poem rang true and brought tears to my eyes. As I read through each poem, my heart almost felt like it would burst from my chest at the incredibly beautiful and descriptive words which lay before me. With so much darkness and hate in today's world, I pondered how different life would be if we all lived by kindness and giving, thus dissolving the racism, torment and ill-feelings towards others. Even a love for one's pet is so strong that it defines true love, as it comes without conditions, without a catch and without restriction. The Secret of True Love: Poems from the Heart is a book of pure emotion, which brings out love, light and positivity in the reader. I very much enjoyed reading The Duke of Quails' writings within this book, and recommend that it be stocked in school, city and home libraries in order to bring inspiration to all readers when they need it the most.