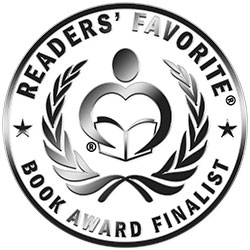 Reviewed by Olga Markova for Readers' Favorite
Secrets of the Rabbi's Mafia by Irv Segal is a fascinating mystery on a dazzling mission to delight the most discerning fans of crime fiction and international legal thrillers. The story unfolds in 1995 in Chicago's Cook County. Jack Cooper is a graduate of Rabbinical College who spent his younger life in the secluded Ultra-Orthodox Jewish community. Recently divorced, Jack braves the turn-point exit from the Ultra-Orthodox lifestyle and ventures out to his first Jewish singles event where he meets Mindy Stein. She is a mother of three, married to Ultra-Orthodox Sender Stein whom she is seeking to divorce. Mindy and Jake take to each other but Mindy's pending divorce stands in their way. Before long, Jack finds himself investigating the murder of Mindy's husband.

While reading Secrets of the Rabbi's Mafia I felt as if I was watching a 4DX film, navigating the uncharted waters of Talmudic law and Ultra-Orthodox Jewish traditions amidst the citrusy scent of esrog and cozy cholent permeating the scenes of atmospheric celebrations of Shabbos and Bar Mitzvah. I was fascinated by the superb atmosphere and exquisite complexity of the plot as it evolves in this easy-to-read and fast-moving story, unforgettable for its all-around brilliance. Irv Segal eruditely enhances the suspense and mystery with witty insights into the Talmudic laws, leading to unexpected revelations. I am delighted to have discovered Segal's book, and I look forward to reading his next mystery.