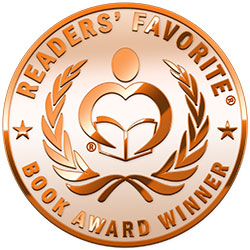 Reviewed by Tammy Ruggles for Readers' Favorite
Self-Publish & Succeed: The No Boring Books Way to Writing a Non-Fiction Book that Sells by Julie Broad is the perfect cheerleader and guide to start or finish the book that is crucial to you, your brand, or career. This compact, succinct book brims with information on how to self-publish your non-fiction book. Whether it's a how-to or your brand's life story, Broad's inside information will give you the tools and boost you need to succeed. Some of the topics covered are overcoming procrastination, how to avoid writing a boring book, how to find a good editor, a one-page secret that could turn your book around and generate a mountain of leads and sales, speed writing, how and where to market, how to change lives with your book, write for the reader and not yourself, and lots more. This author gives you the keys to unlocking your potential, your future, and your business; making sure that your non-fiction book is, above all, fun.

Broad has crafted a book that needs to be in front of anyone who's even thought about writing a non-fiction book. Some writers have a natural talent for it, and some need a book to boost their business or career, but all writers need the information contained in Broad's book. Even experienced writers can use a refresher course, some new ideas, or some motivation. A book can open new revenue streams for you, and reach different audiences or customers. The author puts forth her No Boring Books approach to publishing, and it's information you can refer to again and again. I love Broad's motto that non-fiction books don't have to be boring. The best ones never are. Non-fiction can be just as moving, thoughtful, and inspiring as a fiction novel. I also like the way the author gets into the nuts-and-bolts of writing non-fiction, the publication process, which changes with the times, and you the reader or potential writer can change right along with it. Also interesting are the real-life success stories she profiles. Broad also shows you what not to do, which is just as important. Read Julie Broad's Self-Publish & Succeed from cover to cover, and you will hit the ground running with your non-fiction book.