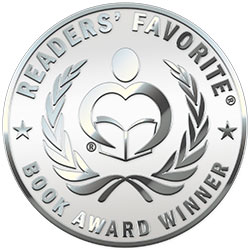 Reviewed by Mamta Madhavan for Readers' Favorite
Separated Together: The Incredible True WWII Story Of Soulmates Stranded An Ocean Apart by Kenneth P. Price, PH.D. is a poignant memoir that chronicles the dramatic lives of Sonia and Abe during WWII, their adversities and hardships. The memoir looks at the intricacies and complexities of human relationships and throws light on how they survived the Holocaust and rebuilt their lives. The story is about how WWII breaks out when Abe was on a trip to America and Sonia was in Poland with their two children and had to deal with the Nazis. Theirs is a story of love, hope, resilience, strength, courage, and perseverance, and readers will be impressed by the way they made their life happen against all odds.

The story of Abe and Sonia is engaging and fascinating and sheds light on how they survived the challenges thrown at them despite being on separate continents and dealing with problems alone. Readers will find Abe and Sonia relatable as the author describes them and their personalities in detail, along with how their love story progressed. The memoir also throws light on the atrocities committed by Hitler on the Jews, planning the German attack on Poland, plans to extend Germany's borders and rule Poland, and how the war and the Holocaust affected all of them. The memoir is a fine blend of romance and history as it gives readers glimpses of WWII and the wonderful love story of Abe and Sonia where they survived being separated due to the war and how they managed to rebuild their lives.