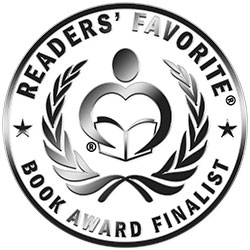 Reviewed by Kerliza Foon for Readers' Favorite
Serial Love by Maryann Jordan is the first book in the Saints Investigations & Protection series. Meet Jacques "Jack" Bryant. A tough, sexy alpha male who runs the Saints Investigations & Protection company. With his background in the Special Forces, he's pulled together various men from different agencies to help protect the innocent. Everything seems to be going fine. While his job can show him the underbelly of society, he loves his job and trusts his comrades. What more could he ask for? A question that seems to be popping up in his mind more often lately, ever since Bethany Bridwell and her grandmother, Ann, stumbled upon his property. An exquisite beauty that seemed to be haunting his thoughts and dreams. Can a relationship work between them? When a serial killer on the loose starts targeting girls on college campuses, Jack and his team are called in to help find the killer and close the case. Soon Jack is racing around the clock to stop the killer, and he starts to question having Bethany in his life. Can he solve the case and protect Bethany from his job? Or will the job win and he'll lose Bethany forever?

This book was a pleasant read. The character development was bit skewed, but at the same time realistic. I felt some of the events were glossed over, but at the same time I was anxious for what was coming next. Maryann Jordan dropped a lot of hints as to who the killer may be and while I did not figure it out, I did try multiple times throughout the book to guess who it was. The plot focuses on the romance, but the suspense is the driving force that keeps you reading until the end. If you like romance books that are part of a series and can also be stand-alones, then this book is for you.