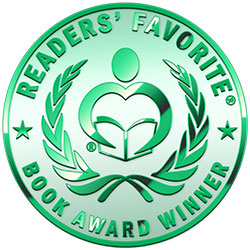 Reviewed by Romuald Dzemo for Readers' Favorite
Setareh Doctrine: A Nightmare WWII Weapon Reappears by Mark Downer is an unmissable thriller for readers interested in the theme of terrorism. At the time of Japan's surrender in WWII, the Allied forces destroyed the deadly Japanese unit 731 and the brain behind it, General Daichi Arakawa. The General had created a viral weapon of mass destruction that delivered death to thousands of Chinese in Manchuria. Two decades later, during the Vietnam War, hints of the weapon are apparent. The Chinese Defense Minister enlists the help of the indefatigable retired General Jake Woods to locate and destroy the WMD virus. Woods gets together a team of kickass military fighters, technicians, and other professionals and sets out to work. While his team has everything they need to resolve the impending crisis, they are painfully unaware of what lies ahead. Follow them as they engage in a mission that takes them across countries in the Middle East, from Iran to Iraq, Syria, Lebanon, and Israel. But can they find the terrorist who might have designed the fate of the entire world? Time is running out, and as each moment passes, the danger grows bigger.

It felt like watching Mission Impossible when I read Setareh Doctrine. Mark Downer is an expert who crafts terrific descriptions and focused, emotionally charged scenes that are pulsating with action. There is so much to enjoy in this novel. Readers will love the way the theme of terrorism is handled and the historical shades of the narrative. The international setting in the Middle East takes readers across rugged landscapes. The characters are robust, each written with a rich background that adds depth and complexity to the plot. There is a lot of adventure, a lot of action, and many life-threatening moments in the story. Mark Downer's characters leap off the pages with life; his prose shines with unusual beauty, and the twisting original plot will have any reader turning the pages rapidly. Setareh Doctrine: A Nightmare WWII Weapon Reappears is a nonstop adventure replete with action and mystery, a story as intense and exciting as any terrorist thriller can be.