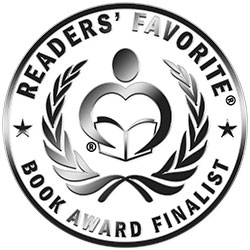 Reviewed by Romuald Dzemo for Readers' Favorite
Sex, Drugs & Corruption: Welcome to Peru by Chad Vegas is a tale of unusual adventure by two carpenters from California who try to bring down the Peruvian government, a well-crafted story filled with action-packed scenes that will give readers the exquisite thrill of a rollicking adventure. Max and his companion, the narrator, have had an exciting experience working in the construction industry and have worked hard enough to have their own property in Peru. But they are about to lose it to corrupt government officials. In order to survive, they grow medical marijuana — a plant they like to smoke themselves — but this also means trouble for them. Follow them through a painful court case, but something incredible happens and they stumble on secrets that could change the entire plan. Can they use it to their advantage before a merciless verdict is delivered on their case?

Sex, Drugs & Corruption: Welcome to Peru reads like a great movie and readers will enjoy the characters in an exciting setting. I loved the story, which is character-driven and masterfully plotted. Readers will love the wonderful portrayal of the ambiance and the way the Peruvian culture comes alive in the narrative with images from the language, the pertinent social commentaries, and exciting locales like Quince Mil, described as the Wild West of the Amazon. The themes of sex, drugs, and corruption are masterfully handled. For instance, just at the very beginning of the story, the narrator gives readers a hint of corruption when he says: "Peru, a country with thousands of laws that are only applied to the poor and a few foreigners." Chad Vegas knows how to make readers love his characters and setting, and for those who crave adventure, this one is irresistible.