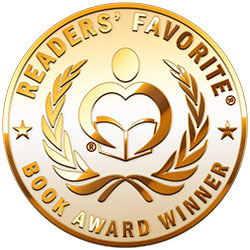 Reviewed by Chris Fischer for Readers' Favorite
Wow! Just, wow! How's that for a review? Well, it's definitely how I felt about the new book by author Jay J. Falconer, Shadow Games: Time Jumper Series Volume One. This story is a real roller coaster of a ride of action, adventure and excitement, all wrapped up in the paranormal environment, and was a book that I had a hard time putting down once I started it. The story of lead character Emily Heart begins, a fifteen-year-old girl who has realized that she has changed, and not just in the ways that any young person changes in adolescence. Someone or something has turned her into a time jumper, and she isn't sure how or why. What she does know is that her best bet is to keep herself and her ability hidden, and to find the entity that altered her so that she can demand to know why. Will Emily be able to control her unique abilities enough to do just that or will she be found first? That is the question!

I loved Shadow Games. Loved. It. How's that for a review. I was sucked into this story almost from the very first page and I could not put the book down until it was done. Author Jay J. Falconer has a true gift in writing in the paranormal genre and has provided his readers with a creative and unique story that is unlike any they have read before. His characterizations are vivid, his world creation skills are simply second to none, and his ability to write a suspenseful, edge of your seat kind of tale is fantastic! It's easy for me to give this book my highest recommendation, and I very much look forward to reading more in this incredibly promising series by author Jay J. Falconer in the near future.