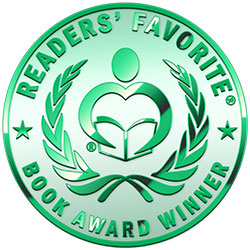 Reviewed by Edith Wairimu for Readers' Favorite
Shadow Mountain by Tess Collins follows the life of one strong woman, Delta Wade, who holds on to the possibility of her husband's return with every shred of strength left in her. Her son, Lafette, will soon take up the position of "Watcher" of the mysterious mountain and Delta feels the weight of teaching her son his responsibility. Surrounding her are those who view themselves as "civilized". To them, the mountain has no special value, it is only a source of much-needed timber. Everything gets even more complicated when Delta has to fight off the powers of the witches of the mountain. Still, someone is ready to fight for her and with her. The love of one man gives her strength and comfort, despite the surrounding peril. His loyalty is tested and he suffers insurmountable loss but his heart is set on her.

There are many conflicts in Tess Collins' book, Shadow Mountain; the conflict between different cultures, the dissension between a parent and her child, and the falling out of a mentor and a mentee. I felt that Collins presented a compelling picture of the times, the late 19th century, mostly in the region of Kentucky. Delta and her son, Lafette, are caught between two worlds. One is the world of greedy developers who will stop at nothing to get what they want and who have little regard for the previous inhabitants and their beliefs. The other seeks control and power. Collins also sheds light on the culture of the Melungeon, which adds a delightful flavor to the book. Shadow Mountain is a definite treat for all lovers of fantasy with an aspect of history.