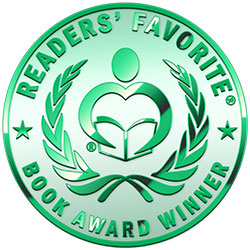 Reviewed by Ray Simmons for Readers' Favorite
Shadow of the Automaton by Edward P. Cardillo is a complex novel that manages to satisfy on every level. It is the story of two brothers who love each other but are on opposite sides in a battle for the future of humanity. Actually, to say they are the key players in a battle for the very soul of humanity would not be an understatement. The protagonist, Peter, is a well developed character with all the traits a good hero should have. He is smart, likable, and willing to make the sacrifices a hero often must in order to secure a safer world for all. His younger brother Kafka is the other side of that coin, diabolical and relentless in his quest to change humanity into something at once more and less than human. He has unimaginable power and knowledge and his only apparent weakness is his desire to recruit his big brother to his cause, thus securing the only approval that is really important to him.

Edward P. Cardillo is a name to watch out for. In Shadow of the Automaton he deftly handles complicated themes while moving the plot to a satisfying conclusion. While the book is a thriller complete with a healthy dose of sibling rivalry on one level, on another it is a sharp, and at times humorous look at modern American society. The satire is pointed and stinging and the emotions this book evoke run from hilarious to horrifying. It is a well written roller coaster ride.