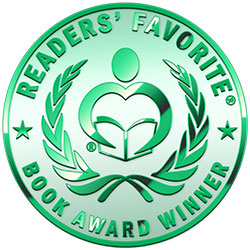 Reviewed by Delene Vrey for Readers' Favorite
Shadows, the only place where she can move and feel safe, are her way of hiding, spying, and stealing. Rose has escaped her father and is forever moving, never staying too long in one place. When someone from her past finds her, she flees. Along the way, she travels with a messenger. When mercenaries capture them, looking for the message, Nico magically gives it to Rose and pleads with her to deliver it to the king. This promise to a dying man draws Rose into a plot to kill the king, where her magic could be helpful to spy on Lord Damian, who they believe is amassing an army to stage a coup. Rose encounters someone else with the same magical powers and barely escapes with her life. Who is this person and what are the shadow creatures hiding from him? Rose has to figure out her magic as it seems to be changing rapidly. When it all comes to a head, will the shadows guide Rose to save King Micah and his people, or will she succumb to the toll that her magic physically takes on her?

Shadow's Voice: Shadow World, Book 1 by Natalie Johanson is a page-turner that keeps you on the edge of your seat. This is a fantasy novel about a world where magic is scarce, and in most places, those with magic are looked down upon and abused. Johanson writes an exciting story in which she tackles themes such as finding yourself and your role in the world, making friends, and standing up for what is right. This is a clean fantasy with no sexual content but enough fights and intrigue to make it fast-paced. The plot is intricate and keeps you in the dark until the end. I would recommend this book to anyone who loves an excellent magical fantasy.