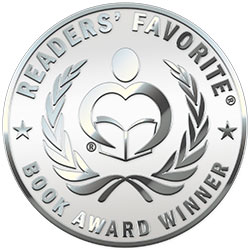 Reviewed by Jack Magnus for Readers' Favorite
Shammed is a contemporary romantic comedy novel written by Bernadette Franklin. Working as a legal secretary at R.K. Legal & Associates was not at all what Alice had envisioned it would be. The last attorney she had worked for was a bully and a cheat, and she was still undergoing surgeries to correct the damage done to her face when he attacked her. Alice's friend, Chloe, had set the job search in motion, and Alice's new boss, Mr. Kenton, was a dream of a boss. She had been there only a month before the latest prank, the festooning of his office with voice-activated spider toys, had him shrieking like a little girl. Alice, who absolutely adored spiders and had a few feisty tarantulas of her own, couldn't help but laugh at the sight of those spiders and Mr. Kenton's reaction. Pranks were a part of everyday life at R.K. Legal. Lance McCarthy was the opposing attorney in the Randell Case, a divorce action, and he was a veteran prankster. Alice's new status with the firm would make her the least likely suspect for the series of pranks Kenton had in mind, and Alice was more than game to get involved.

Shammed is a hilarious look at the lengths to which some attorneys and their associates will go to to bring a little comic relief to what is a highly stressful and not terribly well compensated profession. And while Franklin describes R.K. Legal's operating hours as between 10:00 a.m. and 6:00 p.m., anyone familiar with that demanding profession knows that associates are expected to put in 60-80 hour workweeks to even begin to be considered for partner. Legal matters aside, I loved how this book ties in with Franklin's preceding romantic comedy, Claustrophobic. The pranks are marvelous, and learning about Alice's favorite pets, tarantulas, kept me taking side trips to google each new tarantula she considers buying and wistfully considering how to get one for myself. Franklin's characters are credible and finely crafted and her plot is grand fun. Seeing how Alice learns to trust again and gains her self-confidence back is marvelous. Shammed reads like a breeze and kept me smiling throughout my reading experience. Shammed is most highly recommended.