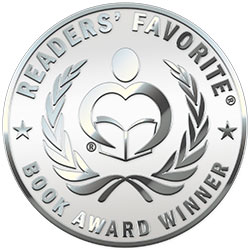 Reviewed by Marta Tandori for Readers' Favorite
She Lights Up the Dark is an exciting paranormal read by writer A.M. Manay, and the second book in the November Snow Series. November is now a vampire, thanks to the last-minute ministrations of her maker, Ilyn, the recently-deposed vampire king. There's one problem, however. November is invisible to all she cares for. They can neither hear her nor see her. In fact, there's not a single vampire, fairy or werewolf who can receive any communication from her – except with Luka's permission. Luka is powerful and offers November the world; a world they can rule together, but November wants nothing to do with him. Instead, she sticks close to Ilyn, Gregory, and the others, but things are tricky because they can't see her. As Luka's army wreaks havoc on everything they hold dear, the group decides that they're better off separated. November wants to stick close to Ilyn and, much as Ilyn loves November, he can't afford to have her close by because it puts her at risk. Instead, he tells her to stay with Gregory so that he can teach her the basics of being a vampire. However, Luka's presence is everywhere, threatening the lives of those November loves, and she's determined to stop Luka at all costs…

She Lights Up the Dark has plenty of kick-ass action, lots of twists and turns, and a few "never saw that coming" surprises that keep the reader engaged from beginning to end. What also makes this story so interesting is the fact that there's such a diverse group of characters, from vampires to werewolves and fairies that aren't your basic two-dimensional characters hell-bent on destruction and mayhem. Yes, there's certainly action and violence, to be sure. However, vampires and werewolves don't exactly have a reputation for emotional and moral values and yet Manay's characters have them in spades. They also have special abilities such as the ability to heal, to hide and to find. Although the cast of colorful supporting characters provides three-dimensionality and interest to the story, the same cannot always be said about Manay's main protagonist, November. Although her heart appears to be in the right place, she nevertheless doesn't always have the emotional maturity, which makes her less effective and, sadly, not always compelling. This notwithstanding, there's plenty to love about She Lights Up the Dark and with the climactic end, more of the same is sure to follow in the next installment.