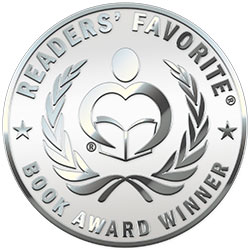 Reviewed by Jack Magnus for Readers' Favorite
She Sins at Midnight is a women's fiction novel written by Whitney Dineen. Lila Montgomery is a thirty-something hopeful who hit the West Coast with stars in her eyes when she was in her early twenties. Los Angeles is a hard place for an aspiring actor, however, especially if she's not sporting the gaunt look that's in vogue in the industry. Lila works as an assistant to the lecherous Josh Furber at The Amalgamated Artists Agency, where she still has vague hopes of being discovered, but she's starting to think more and more about the things she doesn't have - like a husband, a couple of kids and a comfortable home in the suburbs. Now that her 15th school reunion is looming closer, she's been comparing herself to friends like Jilly, who has a husband and 3 kids, and finding herself wanting.

Whitney Dineen's chick lit novel, She Sins at Midnight, is clever and disarming. Lila, the aspiring actor and assistant, has been writing erotic historical fiction at night. The one she finally has the nerve to submit becomes a best seller -- which makes her trip back home for the reunion even more complicated. She Sins at Midnight has a bit of everything. It's a marvelous story about high school friends coming together and finding how much they enjoy the adults they've become. There's a racy historical novel that teeters on camp, creating chaos and forming an interesting parallel in Lila's life. Finally, there's romance. Not first love, but infinitely sweeter and more complex second-chance romance that's never sentimentalized and is sometimes just a little steamy. She Sins at Midnight is a very enjoyable, feel-good book and you don't have to be a chick to have a blast reading it. It's most highly recommended.