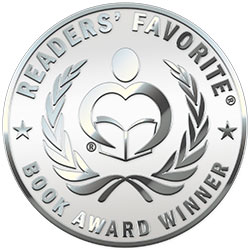 Reviewed by Pikasho Deka for Readers' Favorite
She's Still Here is the first book in the Kate Sablowsky Paranormal Investigator series by Caitlin Alexander. Kate Sablowsky wasn't too excited about moving to Ravendale, Iowa. But when her mother's job as a TV anchor forces them to move again, Kate decides to take things in her stride and joins Ravendale Middle School, eager to start things anew. Unbeknownst to her new classmates, Kate has the extraordinary ability to talk to the dead. After striking up a bond with a fellow twelve-year-old named Jane, Kate learns about the tragic fire in the school that took the life of a young girl decades ago. Seeing the girl's spirit still stuck in the school, Kate is determined to figure out the actual cause of the fire and help her move on in peace.

She's Still Here is a gripping paranormal mystery novel for middle graders. Caitlin Alexander combines a tantalizing children's sleuth story with a touch of the supernatural that hooks you in from the first page and keeps you invested until the last. Kate is a curious child with a quick wit who inherited her grandmother's ability to talk to the dead. Now she must use that ability to solve a decades-old mystery that has been keeping a young girl's ghost bound to the school. Her relatable personality and helpful nature make Kate easy to root for. The plot also has a couple of unexpected twists that will keep readers on their toes. A thoroughly absorbing paranormal mystery that I will gladly recommend.