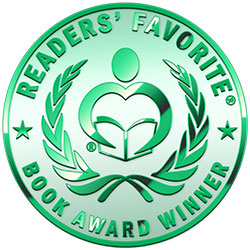 Reviewed by Diana Lopez for Readers' Favorite
Singing Woods is a visual experience with the purpose of exciting the senses through deep descriptions and detailed images. The narrative is very precise, describing the land, the air, the scents, the colors, the sounds... everything that makes up a quality realistic setting. The story is set in a forest, and we follow the story of a small mission in a world without equal. With few words and detailed images, we can easily visualize the darkness of the night, or feel the cold of the earth. And with this, we are carried away by the enveloping experiences of the story. Anna Kutishcheva impresses with a simple yet profound story in a mystical world on the edge of reality and fantasy.

Anna Kutishcheva took great care with the content of the book. It has an antique look that I liked very much, the typography is just right, the decorated borders of each page are very detailed, the photographs and images have an air of mysticism, the sober colors give realism to the story and everything combines perfectly. Singing Woods has an original style that allows it to stand out. Anna Kutishcheva likes intricate designs and combines them in a way that looks very natural. The way she narrates the textures of the objects makes it very easy to visualize ourselves in the woods and follow the steps of the story. We can empathize with the narrator's emotions and feel his likes and dislikes alike.