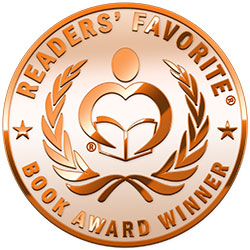 Reviewed by Anne Boling for Readers' Favorite
I love anything that will catch a child's interest and get them to read. Books like Sir Licksalot & The Maverick Fools captures a child's interest and stirs their imagination. D.L. Carroll opens the opportunity for dialogue on topics that touch today's youth, including bullies and loneliness. The illustrations by Teri Cuneo add much to the story line.

Blaze and his parents have moved from a condo in the city where Blaze had lots of friends to a beach house where he did not know anyone. Blaze was very lonely. His parents allowed him to adopt a dog from the Humane Society. He named the dog Sir Licksalot. The other kids in the neighborhood are bullies. When Sir Licksalot and some neighborhood girls are missing, Blaze and the other boys must join forces to find them. They face a stone lion, a cave, and sharks to solve the mystery.

Sir Licksalot & The Maverick Fools is appropriate for third, fourth, and fifth graders. I think it might also be used in a middle school Reading Coach Programs as a high interest/low level reader.