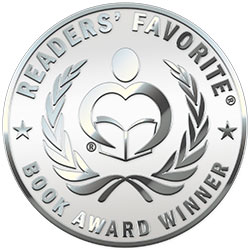 Reviewed by Divine Zape for Readers' Favorite
Sister Jaguar's Journey by Judy Bisignano and Sandra C Morse is a fascinating memoir of one woman's journey to herself. Meet Sister Judy Bisignano, a Dominican nun who spent many years looking for God, only to find Him in the most unlikely of places — the Amazon rainforest. Invited to visit the Achuar community in the Ecuadorian Amazon rainforest, she meets people who helped her to reconnect with God and herself; she is introduced to the wisdom of the native people and their rituals and felt the irresistible call to face her past — abusive and troublesome. Join her as she walks the transforming path towards self-acceptance and inner peace.

Here is a story that is rich in its message, in its narrative aspects, and in the entertainment it offers. Apart from sharing one woman's personal journey towards herself and her communion with God, Sister Jaguar's Journey explores very interesting themes and opens the eyes of readers to a healing culture, hidden in the Achuar community. This is a story loaded with both spiritual and personal lessons that will help readers embrace their own journey with courage. In an age when we easily feel left behind, mistreated, and ignored, this book comes in with a fresh perspective, encouraging readers to love themselves and to pursue what gives meaning to their lives. The writing is beautiful and it offers a lot of descriptions that situate readers in the context of the story. This book will transport readers to a place of transformation — both physical and spiritual. A gorgeous read.