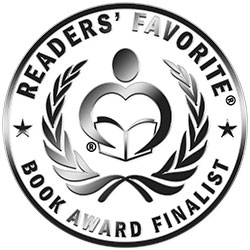 Reviewed by Rabia Tanveer for Readers' Favorite
Sisters of the Perilous Heart is the first book in The Mortal Heritance by Sandra Vasher. This is a story about two women who had nothing in common, yet when fate decided, they found that they could be exactly what they needed to be to survive. Carina is not your usual young woman; she has magic inside her that she cannot control yet and she has some very powerful and dark people hunting her for it. Trying to control her magic might not have been that difficult if she didn't have some immortals trying to track her down. But when she comes across Vivian, she finally has some hope. You see, Vivian is not an ordinary person as well; she is the Queen of South Kepler and she doesn't have long to live. She has been poisoned with the Immortality Virus and the only thing that can keep her alive is more magic, in fact, magic that Carina can share with her. In exchange for her magic, Vivian is going to keep Carina safe. But can they trust each other?

Calling this novel fast-paced and action-packed would not be enough. In a genre that is riddled with the same hero/heroine fighting for a cause and then falling in love in the meantime, Sisters of the Perilous Heart by Sandra Vasher is like a breath of fresh air. Carina and Vivian are two equally powerful and exceptionally well-crafted characters. While Carina is unsure of herself, Vivian is the one to help her find the confidence she needs to become the character she must become. Vivian is her mentor and her guide who helps her understand her magic and how to let her power be strong. The chemistry between these two was amazing; you can feel their kinship. You will root for them, you will cheer for them and you will want them to succeed. Amazing and entertaining! I cannot wait for the next novel in the series!