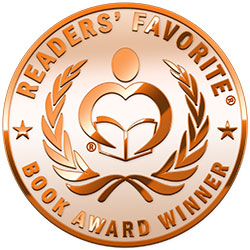 Reviewed by Jack Magnus for Readers' Favorite
Sleetmute: A True Story of Alaska is a non-fiction memoir written by Stan Resnicoff. In 1968, the author was 24 years old and had just graduated from college. He decided that several years in Hawaii as a VISTA worker would be an appealing alternative to the wartime effort in Vietnam. After spending a New York winter living aboard his boat, he could already feel the warmth and tropical air of Hawaii. His application was accepted; however, he was posted, not to Hawaii, but to Alaska. He would be spending his time in Sleetmute, a tiny rural village set on the Kuskoquim River. Sleetmute was a huge change for a New Yorker: no electricity or plumbing or telephones, and he didn't know the language the Eskimos spoke, but his year there turned out to be very interesting indeed.

Stan Resnicoff's memoir, Sleetmute: A True Story of Alaska, reads like an enthralling adventure tale. The wry and sometimes humorous narrative is punctuated by photographs that bring the reader down from the clouds with the realization that this story is non-fiction -- which makes it even better. There are stunning landscapes, bleak snowy scenes of tiny cabins huddling against dark and dreary skies, and the incredible pictures of the Sleetmute inhabitants: the children, women and men who welcomed a stranger into their midst and treated him like family. The reader gets to experience the brutal cold of winter and the lush green of spring, and it's all so beautifully imparted. Some of the stories Resnicoff tells are funny, others, such as the first time he heard a Rolling Stones song are incredibly poignant. I had such a grand time reading this book. I got to experience a moment in time in a far-away place and meet, through the author's words, a people whose lives were so in tune with their environment. Sleetmute: A True Story of Alaska is a marvelous memoir as well as an important anthropological look at a rural Alaskan village. It's most highly recommended.