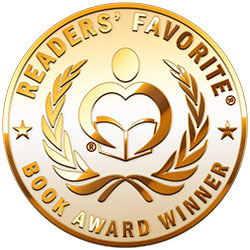 Reviewed by Sarah Stuart for Readers' Favorite
In Soul Sanctuary: Book Two Of The Spirit Shield Saga by Susan Faw, Avery Tierman and her father, Gaius, flee a Primordial Encampment where they have seen more than is wise, only for Gaius' horse to fall on top of him, trapping him and seriously injuring his leg. Avery needs greater powers than her own to heal him, but at what price? Captured by the people she planned to serve, she escapes, but finds she must hurry to save those who seek to use her. Although it is the second book in a trilogy, Soul Sanctuary stands alone. Even as forces fight for control of the Spirit Shield and its magical powers, the jealousies and lust for supremacy rooted in the past are clear. Can Avery succeed in her quest to save the souls of those who live in her mythical world from eternal damnation? Does she have the courage to try?

Soul Sanctuary: Book Two Of The Spirit Shield Saga by Susan Faw opens with a scene that would make a horror movie look tame; the temple priests have their own way of ensuring that souls are saved! The whole book is full of vivid descriptions that create a make-believe world more real than reality. It's fast-paced and, best of all, character-driven, and not only by teenager Avery. Susan Faw, truly a mistress of the fantasy genre, uses several characters turn and turn about to show the story from every perspective, and those characters live, breathe, see, taste… Every sense is used to draw readers in and hold them. I read it in one sitting, staying up late rather than break off.