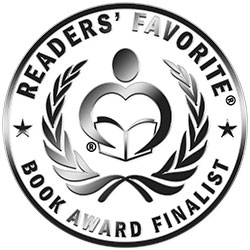 Reviewed by Charles Remington for Readers' Favorite
Jonathan Tindale spent a while living in New Zealand, housed in a dilapidated caravan located in the remote South Island countryside that New Zealanders call the wop-wops. Some considerable time later, long after his return to his native UK, he received a scrappy manuscript which, strangely, had been sent by that very same caravan. It consisted of diary entries, which he had written during his stay, linked together with observations, interpretations and information added by the caravan - additions which it had based on the many years spent travelling the New Zealand road system and its observation of the various occupants it had carried. Jonathan has decided to publish the manuscript under the title Squashed Possums, Off the Beaten Track in New Zealand, a book which provides much information about this unique southern hemisphere nation and the nature of its indigenous caravans. There is historical detail, much valuable information on the people, the flora and unusual fauna of the islands, together with some vivid descriptions of the stunning countryside, and harrowing accounts of caravan living during the deep midwinter southerly storms.

Part travelogue, part memoir - I enjoyed this book immensely. The unusual juxtaposition of viewpoints, with the author's diary entries coupled to observations from the caravan in which he lived, gives the narrative an easy pace. A great deal of information is imparted and absorbed in a light, digestible way. One could easily see the technique used in Squashed Possums applied to other situations with boats, cottages, homes or even castles speaking about their histories and commenting on the lives and antics of their occupants. Jonathan Tindale has produced an excellent work which I would highly recommend.