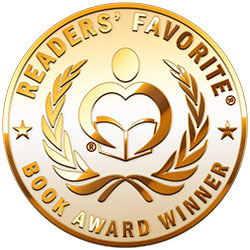 Reviewed by Rabia Tanveer for Readers' Favorite
Star Marque Rising by Shami Stovall is the perfect science fiction/fantasy novel to keep you glued to your chair for hours. If you ask Clevon Demarco, he will tell you he is the best gunrunner in history and you will not be able to find a specimen as fine as him. To him, he is invincible, thanks to his genetic modification and his own hard work. However, when he is arrested by the ever-serious and mysterious Captain Voight, Clevon does not expect to be given an offer. He could choose to be put behind bars or he could join her agenda against the superhumans. She wants him to act as her mercenary and, in return, she will give him whatever he wants. He can name it and it will be his. This seems to be too good to be true, but Clevon Demarco is a man who is used to taking risks. What could go wrong anyway?

Star Marque Rising by Shami Stovall was a complete surprise to me. I was not expecting to be swept away like that and I'm simply blown away. Demarco is such a different yet perfect character. He reminded me of Star-Lord from the Marvel universe. I loved his attitude; I enjoyed his dialogues and I was incredibly charmed the moment he opened his mouth. He has his own way of dealing with things, even if he is in big trouble. Even though Endellion Voight tested and teased him, he never lost his cool and simply did what he is best at. The constant action is thrilling and the way each chapter opens is enough motivation for the reader to keep reading on. I enjoyed the banter between Demarco and Voight, how they learned to work together and how everything tied together in the end. The political tension in the story is well-handled while at the same time, the author made sure it didn't get in the way of character development. I literally read this book in one sitting. Exceptionally well written.