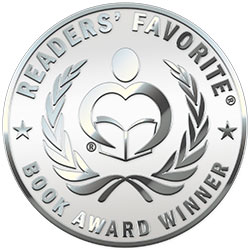 Reviewed by Ruffina Oserio for Readers' Favorite
Starvation by Molly Fennig is a YA novel that addresses realistic issues and presents elaborately developed and compelling characters. Sixteen-year-old Wes McCoy has never been the favorite of the family. His brother, Jason, who is the apple of everyone's eye, dies in a car accident on his way to the State wrestling championship. Wes's life gets upended in ways he can't understand. In his struggle to cope with the tragedy, he turns to food for solace. But food can't give him the solution to his aching problems and his troubled heart. In fact, he might lose a dear friend forever, and Caila Brennan is a girl whose standards put food out of the equation. As he navigates his painful emotions and learns more about himself and his brother's tragedy, he will have to make hard choices or see his life winding down an irreversible path.

This is the first book I have read in which an author explores a young character struggling with grief and finding himself plunged into a world where eating disorders become the norm. Themes of depression and suicide are diligently written and in a realistic manner. Molly Fennig has written the young characters intelligently and I enjoyed the way the relationship between Caila and Wes is developed from the moment they first meet each other at the fountain; their text messaging conversations add to the realism of the story and capture an aspect of life that young readers will definitely relate to. The family dynamics at the McCoys and how this affects the young protagonist are also well-written. Starvation is suspenseful, and I found myself mulling over the death of Jason, wondering — like the mother — if he had actually committed suicide. Starvation is emotionally rich, at times disturbing, but it plumbs the psyche of a young protagonist and explores realities that young people experience, especially when faced with a crisis. It is a fast-paced, emotional rollercoaster.