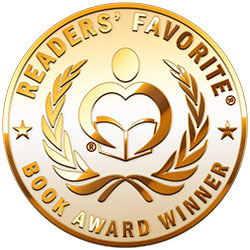 Reviewed by Rabia Tanveer for Readers' Favorite
Giving new meaning to "off the charts," Stepping Stone: The Stone Series, Book 2 by Dakota Willink is one of those novels that make you want more the moment you read the last word. The novel moves the story of Krystina Cole and Alexander Stone forward and takes us on a journey with them. Krystina and Alexander both have a dark past that they cannot fight off. Krystina knows that her past has damaged her and no one can help her get over it, but her. She can love, but only to a limit. She cannot let herself go and delve deep into love. Even if she wants to, she cannot help it.

Alexander Stone knows that he loves Krystina and he wants to give this love a chance. Even if it means that he will have to share his dark past with her, he will do it in a heartbeat. He knows that she is his salvation and his way out of this dark life. Together, they are ready to give themselves a chance and make it work; however, is it possible? But fate has other plans for them. What can they do when the universe is conspiring against them?

This novel was intense! I loved it and I loved the sizzling hot chemistry between Alexander and Krystina. Both of them were trying equally hard (although Alexander takes the brownie points for being an awesome guy!). I loved how after resisting, Krystina took a chance, finally working with Alexander to make it succeed. I cannot wait for the next novel in the series because this is now one of my favorite novels this year! So romantic and awesome!